Moving Out on Your Own When Living with Allergies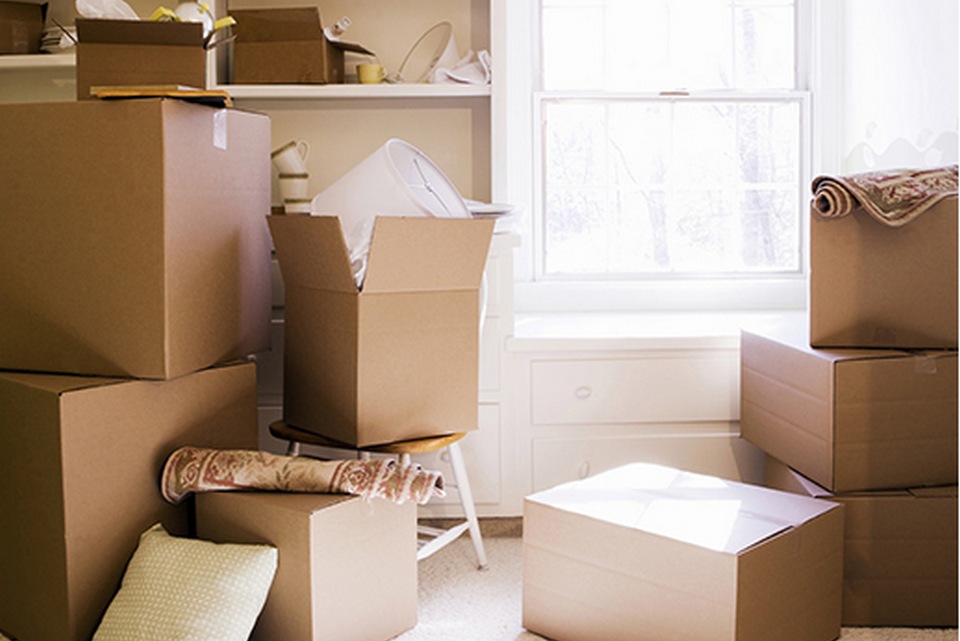 Leaving the family nest is an important milestone for young adults, especially for those living with food allergies.

 
Well, this is it! You just signed your first lease. You'll soon be moving into your first apartment and officially starting your adult life. You're extremely excited, and you can't wait to become more independent… even if you have food allergies. 
You have already learned how to make good food choices and know how to identify products that contain or may contain allergens you need to avoid. You know how to limit the risk of cross-contamination when preparing meals. You have a well-established emergency plan in case of an allergic reaction. All this goes without saying. But for the first time in your life, you will be entirely responsible for your own safety. 
Here are a few things to keep in mind, to make the transition towards this new chapter in your life a little easier. 
Groceries
If you live with food allergies, food is of particular importance in your daily life. Once you are out on your own, you will need to take the time to plan your food purchases as much as possible. This will help you limit the risks of an allergic reaction, but also limit the risks of busting your budget on groceries!   
Take the time to plan your 

meals

 




This is one way to reduce

 your grocery bill

. D

ecide

 in advance what meals you 

want to 

make

 during the week. 

Then, 

make a

 list of ingredients that you will need to

 create these mouth-watering dishes!

 

If 

you're

 lacking inspiration, feel free

 to visit websites that offer allergen-free recipes. 

Ricardo Cuisine , Recettes Québec as well as the Allergy Quebec website are good examples.

 

Focus on the ingredient

 

list

 




In Canada, manufacturers of prepackaged foods are

required to 

mention

 the presence of priority allergens

 and

 

gluten

 when 

these ingredients are 

added to their products

s .

It is also recommended that they add a label with the words "may contain" on any prepackaged food that may have come into contact with a priority allergen during manufacturing. It should be noted, however, that the presence of a "may contain" label is not mandatory. 

When grocery shopping, pay close attention to ingredient lists. These will help you avoid products containing food allergens. If in doubt, contact the manufacturer directly. 
Follow this link to know more about how to read food labels .
Roommates
Have you decided to share an apartment with a roommate? Maybe a couple? If so, remember that the people who'll be part of your daily life will not only have to be informed of your food allergies, but also understand them and be willing to take certain precautions. 
T

alk about

 your food allergies

 with your roommates

 




It cannot be said enough

:

 food allergies are not to be taken lightly. Your roommates will therefore have to 

be 

informed 

of your reality and 

of 

the dangers 

associated with 

your 

food 

allergies. The more 

those around you 

know about the subject, the more they will be able to limit the risks of 

an allergic 

reaction and intervene when necessary.

 
Establish

 clear rules 

as soon as you move in
When you share an apartment with others, communication is key! If you want to avoid unpleasant surprises in your pantry, take the time to set clear rules. These will play an important role in the management of your food allergies. Also, be sure to explain to your roommates the importance of these rules, so they understand why they must be respected. 
Here are some questions to think about when setting up rules that you all will be comfortable with on a daily basis:  
Make a list of the allergens you need to avoid. 

Can foods containing these allergens end up in your kitchen?

 

What about foods that 

may contain

 these allergens?

 

Are your roommates able to identify allergens in the foods they buy and eat in the apartment?

 

Are your roommates aware of the reality of food allergies?

 

Do your roommates know the basic hygiene rules to avoid cross-contamination?

 
Just remember, the best way to decrease the risk of an allergic reaction is to share information and make others more aware of your day-to-day reality. 
Now, sit back and enjoy your new place!  
Additional reading:  
Priority allergens: cow's milk 
Priority allergens: fish, crustaceans, and molluscs 
Priority allergens: sesame seeds